Please find below some recent porphyria awareness videos and interviews created to raise knowledge and understanding of porphyria. Patients have shared their personal experiences with the disorder and many of you will relate to the problems they have experienced.
If you find these porphyria awareness videos useful and interesting, you may wish to consider attending one of our regular patient days.
BPA CONNECT ALFRESCO 2022
In 2022, we tried something new – an outdoor activity day for children & young people with erythropoietic protoporphyria (EPP). Thanks to protective clothing and the excellent tree cover at Go Ape Temple Newsam, our adventurers were able to avoid the sun and concentrate on the most important thing – having fun!
Here's how they got on:
#MYPORPHYRIA CAMPAIGN VIDEO
Porphyria is more than just a list of symptoms. The #MyPorphyria campaign from the Global Porphyria Advocacy Coalition highlights the realities of living with the rare disease porphyria. Hear from patients from around the world who live with this life-changing condition.
The importance of genetic testing in acute porphyria
In this video, Sue and Liz talk about the importance of genetic testing / family screening when a member of the family has been diagnosed with an acute porphyria.
#Let'sTalkPorphyria: Zwift cycle/chat
As part of the 2021 Awareness Week campaign, Ian (AIP husband) and Antony (EPP patient) talk openly about how their lives have been, and are still being, affected by porphyria, whilst cycling using the indoor cycle platform, Zwift.
Overexposed: a video about EPP
Andrea Minoglio presented this amazingly moving documentary: 'Overexposed: a film about light and erythropoietic protoporphyria' at the International Congress on Porphyrins and Porphyria (ICPP) in Milan in September 2019:
Overexposed from Overexposed on Vimeo.
Inspriational Ania tells the story of her AIP journey in this heartfelt video.
Try, try and try: my porphyria fight
Sue Burrell, from our committee, was kindly invited by the TEDx University of East Anglia to speak at their first TEDx event in February.  Sue talks about living with AIP and its complexities as well as about rare diseases and the work she does with the BPA… Her talk, entitled: 'Try, try, try: my porphyria fight' is now available to watch here:
Gene silencing and porphyria
With new developments in gene silencing, James Gallagher provides a wonderful description of a new class of medications that could be significant for the acute porphyrias… Sue Burrell provides a patient perspective on behalf of the British Porphyria Association on BBC Breakfast News.
TWO OF ME: LIVING WITH PORPHYRIA
Alnylam Pharmaceutical's TWO OF ME: LIVING WITH PORPHYRIA film. It is 'A story of human strength, perseverance and survival, chronicling the lives of seven people around the world living with acute hepatic porphyria (AHP).' The film is directed by Emmy-nominated filmmaker Cynthia Lowen and sponsored by Alnylam Pharmaceuticals.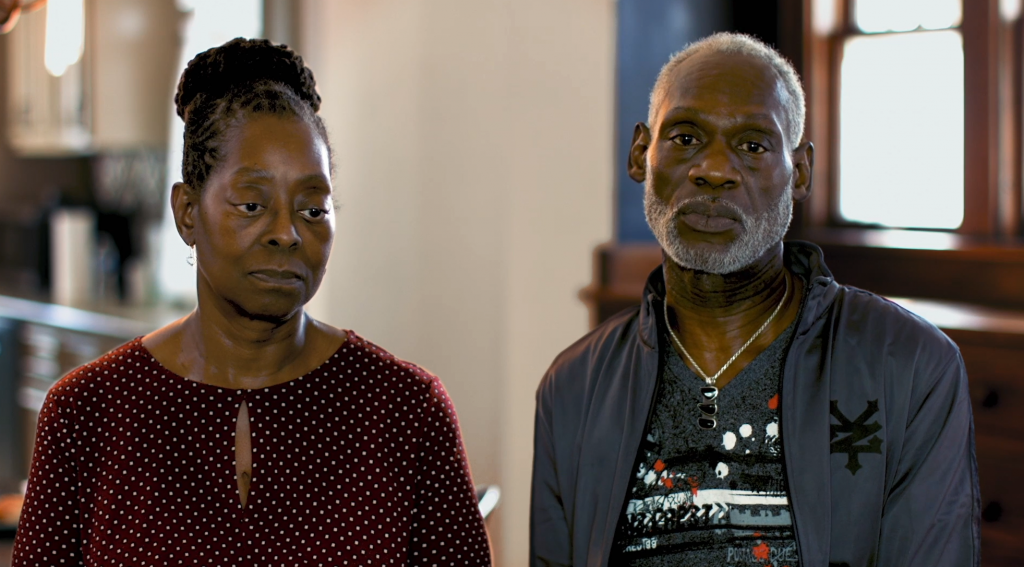 Dateline report: Out of the Shadows by NBC News
A wonderful awareness piece that speaks with children and their families from the USA affected by erythropoietic protoporphyria (EPP). Summer is all about baseball games, laying out by the pool, barbecues in the sun. But there are a handful of kids who won't enjoy these activities this season, or at any time of the year.
Porphyria: Diagnosing a rare disease
This video was kindly put together by Berni Botto, a journalism student from Kent, who spent a number of months making a documentary about the difficulties people face when trying to get a diagnosis for porphyria.