Porphyria Awareness Week 2021
Porphyria Awareness Week is a week-long international campaign for porphyria awareness. It is held in April each year and has a slightly different theme every year.
The International Porphyria Awareness Campaign for 2021, #LetsTalkPorphyria, was a great success! The BPA had a large programme of activities that people could get engaged with, including 'purple' themed food, pyjama and wear purple days, alongside a whole series of interactive Zoom sessions with the aim to get people talking!
Thank you to everyone who got involved in the interactive Zoom sessions. It was great to reach new patients and see you connect and interact with others affected by porphyria. It was heartening to hear your stories and we are so grateful for the openness and respectful manner that you all came to the sessions with. All of the sessions ran over – demonstrating just how interactive the conversations were, the advice that you all offered each other was amazing and inspiring too. THANK YOU AGAIN to all involved!
Additionally, we recorded various 'conversations' about porphyria, for the #Let'stalkporphyria see below. Thank you to all who took part in generating conversations and awareness.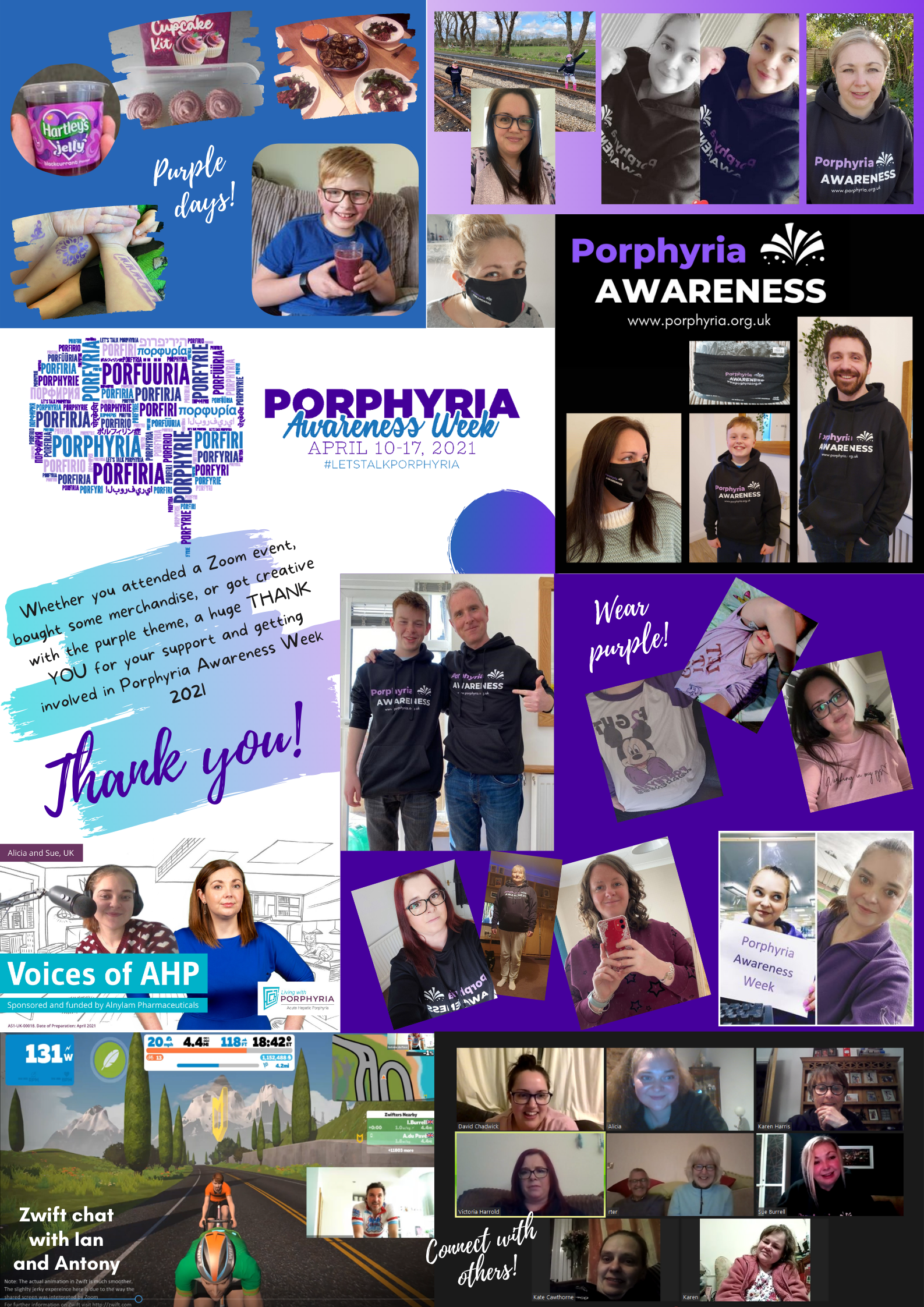 Awareness videos
Let's Talk Porphyria: meet Victoria Harrold (EPP patient) and Alicia Cawthorne (AIP patient) as they talk about their porphyria.
Antony Fearn (EPP patient) and Ian Burrell (husband of an AIP patient) took part in a Zwift cycle ride on Zoom to discuss their experiences with porphyria and the impacts porphyria has on their ability to keep active.
Meet Liz Gill and Sue Burrell from the BPA as they talk about Porphyria Awareness Week and their journeys with porphyria.
NEW BPA Merchandise
We're delighted to be offering the opportunity to purchase various clothing items to promote porphyria awareness. So far, we have facemasks, hoodies and snoods available to purchase. We'll be selling these items throughout the year, and raised £250 for the BPA during Porphyria Awareness Week. Thank you. Learn more about BPA merchandise.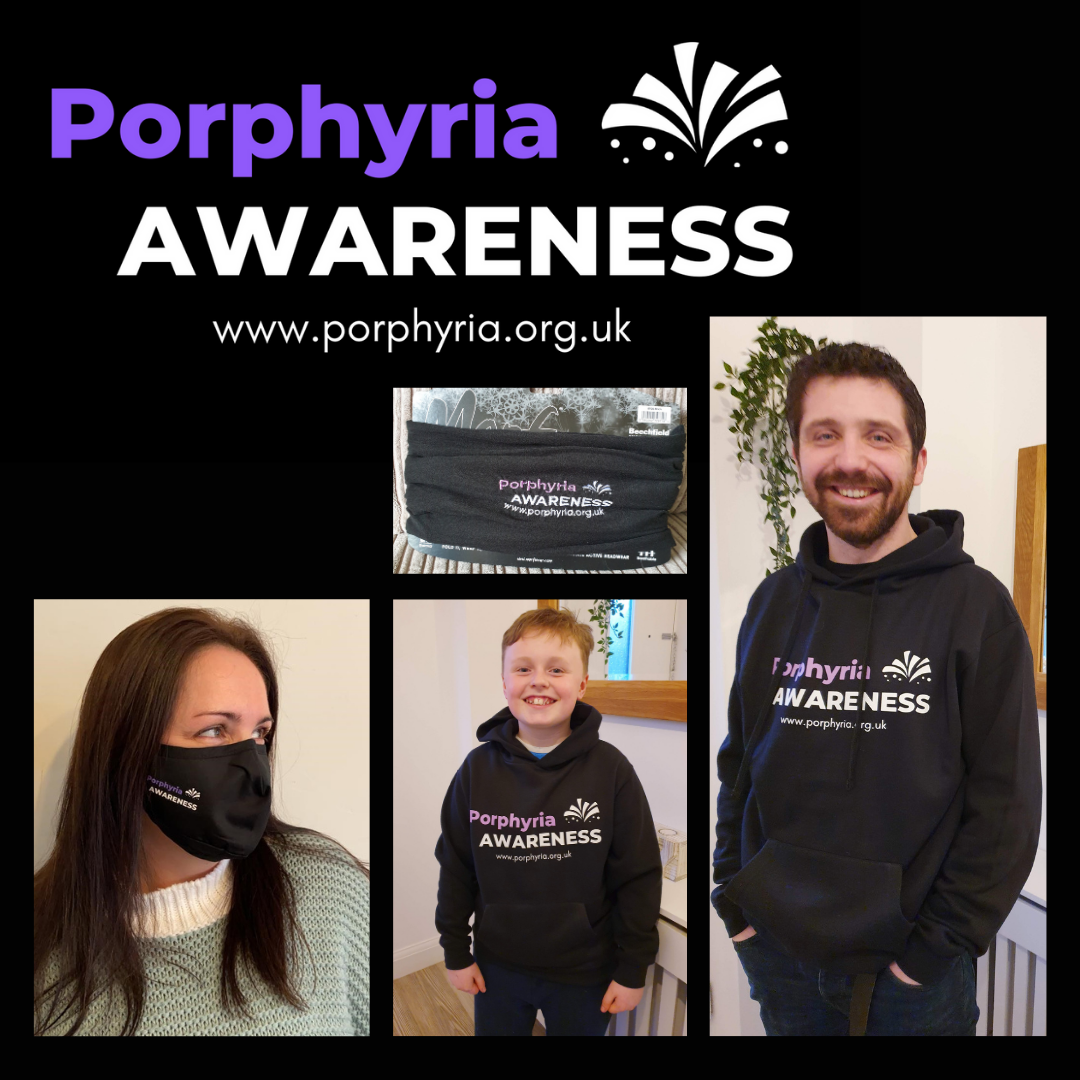 International awareness week videos
The BPA, as part of the Global Porphyria Advocacy Coalition (GPAC), were also involved in an international awareness video campaign. Why not check out the BPA's video, along with our international friends' videos, on GPAC's website: www.gpac-porphyria.org/porphyria-awareness-week.