Connect 2020: Online... Live... Together...
We were delighted to welcome so many of you to our first ever online event on 19 September 2020. The webinar format integrated our AGM, a skin porphyrias interactive session, a kids EPP session, an interactive acute session and a social element with a quiz and discussion topics. A huge THANK YOU to all who took part in the day, enthusiastically answered the polls and asked so many brilliant questions. Your input was vital and culminated in some fascinating and enlightening discussion topics.
We're immensely grateful for the support of Dr Bob Sarkany (photodermatology), Dr Penny Stein (acute porphyrias), Dr Deepak Ravindran (pain), Dr Rukshana Ali (psychology), Dr Vicky McGuire (photobiology), Dr Stephen Lombardelli (Alnylam) and Dr Kirstine Belongie (Mitsubishi) who dedicated time to prepare and pre-record videos for the day, and then also took time out of their weekends to offer us all their support and advice in the interactive sessions. THANK YOU!
Finally, we'd like to offer a huge thank you to our sponsors, Alnylam Pharmaceuticals, Clinuvel and Recordati Rare Diseases. Your continued assistance enables us to continue helping and supporting porphyria patients and their families at important events such as this one.
All of the pre-recorded content from the day is now available on our You Tube Channel as bite-sized videos on a selection of topics.  You can view the videos here:  https://www.youtube.com/channel/UCP4eYSSJl01Xc1LxZ3l9eGw/videos
Questions asked during the day, as well as those that we ran out of time to ask our experts, have been formulated into an acute porphyrias Q&A document and a skin porphyrias Q&A file and reviewed by our specialists. The polls from the day gave us a great insight into what you as patients need from us and where we can develop events going forwards. Poll results also coming soon.
Feedback
We're delighted to report that the day was a huge success with 38/39 survey respondents stating that they would attend a similar event again.
Your highlights of the day: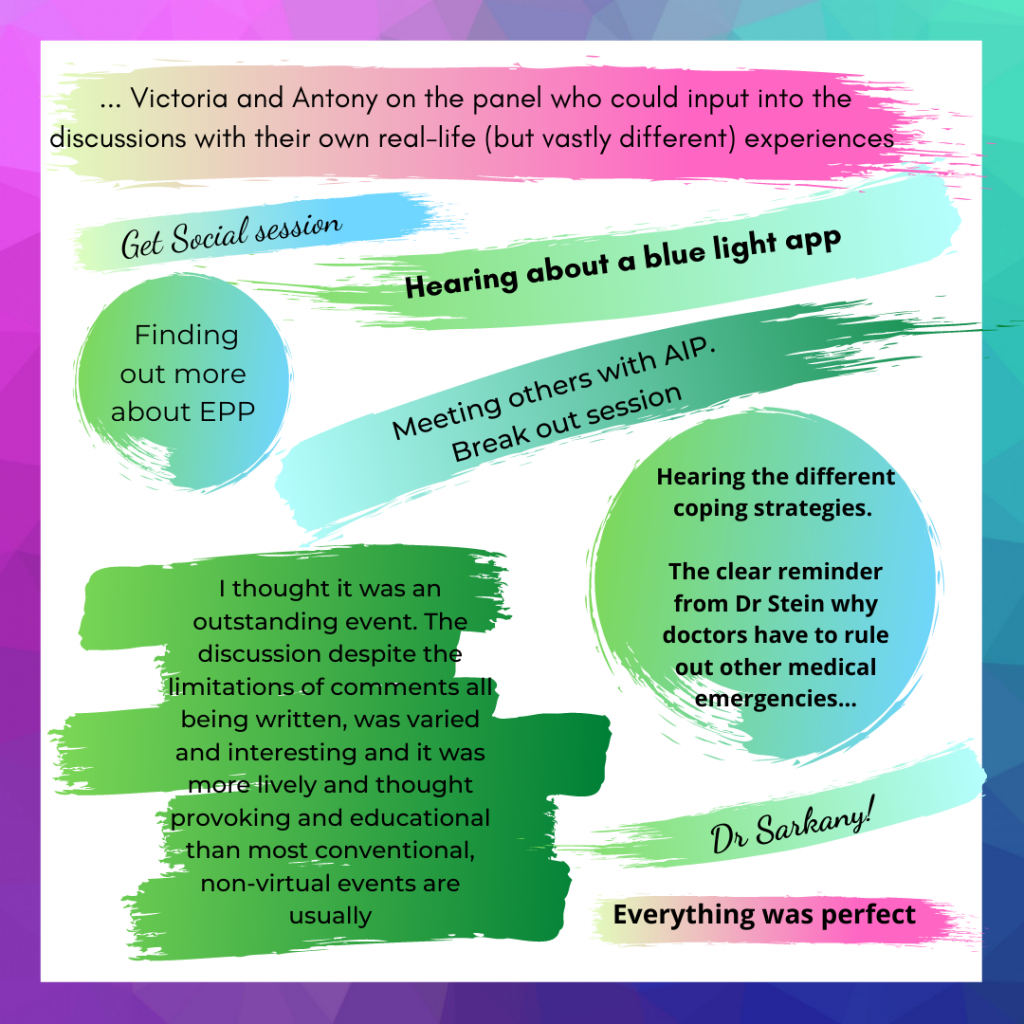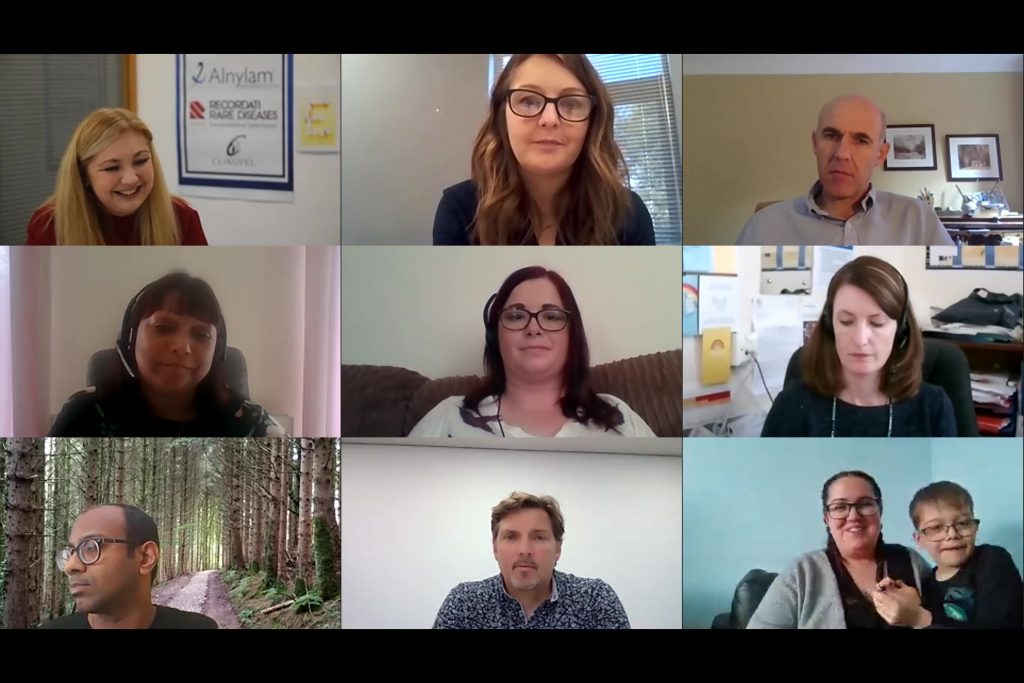 The panel from the EPP interactive kids session